| | |
| --- | --- |
| | |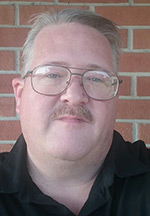 David is a Psychic Intuitive, Rune Master, Tarot Reader, and High Magic Sorcerer of Asatru. He can manifest your desires, speak truth into existence, and ALTER YOUR EXPERIENCE OF REALITY. Get what you seek in a reasonable time. Stop waiting. For the Highest Good of All Involved ONLY.

He has studied since childhood the secrets of the Universe. He has always been intuitive and a hands-on healer. He has always been able to change reality. He has led the path of the wounded saint. He has suffered life's battles only to come out on top. He knows the secrets of the Ancient Masters and knows how to apply them to His life and Yours.

Ultimately, it is his goal to teach you to do these things for yourself but even He needed help during His growth process to Self-Realization. Are you ready to experience something NEW in your LIFE. Your Truth?

His is Ordained and Legally does His work as official Rituals of the Church. But, His work is of a Higher Power than man and his establishment. He will do no harm to any and has the HIGHEST INTENTIONS at heart. YOU and I are the I AM of GOD. You just need to be made aware of your nature and ACCEPT RESPONSIBILITY.

So, for the Truth spoken into Your World and Life call David, today.
Education and Experience
Messianic College of Rabbinical Studies - Doctor of Sacred Theology
National Guild of Hypnotists - Certified Hypnotherapist
National Guild of Hypnotists - Certified Advanced Hypnotherapist
Omni Hypnosis Training Center - Metaphysical Hypnotist
Hands of Fire Reiki Training - Reiki Master / Teacher
Former Ordination - Alliance of Divine Love & Certificate in Comparative Religions
Current Ordination- The Universal Light, Inc.
Ministry Certificate - High Magic of Asatru

10 Yrs Experience as a Spiritual, Intuitive Counselor / Tarot Reader on:
Chapel of Divine Love Church
eBay (Email Readings)
Etsy (Email Readings)
KEEN.COM (Phone Readings)
Psychic Interactive (Phone Readings)

David Phelps is unavailable ... but you can arrange a call back!



$4.99/min - First Time Callers get 3 Minutes Free!*
Read David's Feedback! | Leave Feedback | Email David