| | |
| --- | --- |
| | |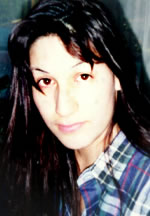 Born with the gifts of divine prophecy, communing within the divine realms, and divine healing, Sarajane Pennington draws upon her unwavering faith in God's only Son, Jesus Christ, to share these gifts with others. She has been providing readings, counsel and healings in person since age 16, and has been providing them over the phone since 2000.

Gifted to see, hear, feel and know what is, was and will be according to divine order, Sj uses the power of prophecy to deliver divine messages, including what lessons and blessings are coming your way. Her desire is to help you find and understand why things do or don't work out, to glorify God and make a positive impact in people's lives. She passes no judgment, nor does she shut out those who follow a different faith. She is an Ordained Christian Minister, Healing Minister and practitioner, as well as a spiritual counselor.

Sarajane is fast, detailed, and accurate. She specializes in guiding, understanding, and healing in all areas of love and relationships. She will not tell you something because she believes it is what you want to hear. She encourages her clients to take notes during the call, making special note of information regarding specific timelines, as you may want to refer to these messages as things unfold. She does not provide readings on death, legal or health matters, encouraging callers to consult doctors, lawyers, or other appropriate professionals.

If you are seeking meaning, peace, hope and positive change, or most importantly a reconnection to the divine, you've come to the right place. As a prophetess, counselor and healer, her goal is to empower you to reach to God for all your needs, without harsh preaching, but rather with Christ-like compassion, love, and honesty.
Education and Experience
Ordained Christian Spiritual Minister, Counselor, and Master Healing Practitioner

Cally Pennington is unavailable ... but you can arrange a call back!



$3.99/min - First Time Callers get 3 Minutes Free!*
Read Cally's Feedback! | Leave Feedback | Email Cally