| | |
| --- | --- |
| | |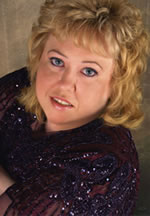 For more than 30 years, Lillee Allee has offered her clients the missing pieces to the puzzles that plague their personal and professional lives through the miracle of psychic ability. She will use her intuitive gifts to answers your questions and will tap into spirit to discover ways that you may attain more balanced and authentic relationships. Lillee's clients often speak of her uncanny accuracy, especially with the timing of her predictions. She is both caring and compassionate and entirely genuine in her readings and follows up to make sure things continue to move in the right direction. Lillee will help you through psychic readings, intuitive tarot, relationship rejuvenation, couples compatibility, mediumship, pet communications, aura enhancement and past life perspectives.

Lillee is a true clairvoyant, highly trained both scientifically and metaphysically to work with people to achieve their goals by discovering the potentials awaiting them and breaking harmful patterns of the past. She believes it is her calling as a psychic to assist her clients in the manifestation of their plans. Her goal is to teach them to minimize their weaknesses and maximize their strengths. With her incredible intuitive talent, Lillee will guide you to understand and make the most of your life and your destiny.
Education and Experience
With more than 20 years of experience working in the media as a published author, journalist, professional "voice," and a producer of audio and video projects. Lillee holds a bachelors degree in psychology and a masters in communications. She has studied many traditions of witchcraft and druidry. She is ordained reverend through the New Aeon Church and the High Priestess of the Allee Shadow Tradition. She has been interviewed on radio and television throughout the world.
Lillee Allee is available ... and ready to take your call!



$3.99/min - First Time Callers get 3 Minutes Free!*
Read Lillee's Feedback! | Leave Feedback | Email Lillee