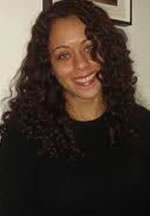 "Chauncey was so dead on and accurate with my love readings, she told me things that had already happened but more importantly... what was going to happen and it did!" Chauncey's specialty is love. She can peer deeply into the yearnings, hidden desires, and the raw unexpressed feelings of your lover. Chauncey uses astrology, tarot cards, and psychic intuition to inform you of all hidden agendas, motives, and long- term potential. The Love Spread presents detailed, authentic coverage concerning your romantic future. It divulges your lover's unspoken feelings, motives, deepest sentiments, near future activity, distant action, and covert movements.

When you read reviews look for words like "prediction came true," "accuracy", not nice person, gives good advice. A good reader should be able to predict outcomes with precision. Look for feedback from returned customers detailing accuracy of prediction..
Education and Experience
Bachelor's of Art in Broadcast Journalism from San Francisco State University. Attended the Berkeley Psychic Institute. Certified Life Coach - Coaches Institute in Marin County. Chauncey is a third generation psychic card reader with 20 years experience. She is guided to give the most empowering and life-changing consultation possible.
Chauncey Blake is unavailable ... but you can arrange a call back!



$3.99/min - First Time Callers get 3 Minutes Free!*
Read Chauncey's Feedback! | Leave Feedback | Email Chauncey