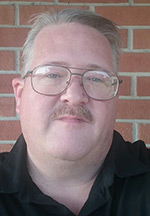 Rev. David has been intuitive since childhood. He was always able to glean into the deeper meaning of things. In his teenage years, he began reading Tarot Cards. He also began to meditate and see symbols in his minds eyes, pictures. He also began to receive seeming direct thoughts or communication from his spirit guides, higher self, or holy spirit. Anyway, at the time he was involved with the church who taught him to "test" the spirits to ensure they were of the light. Rev. David is caring and compassionate yet straightforward and honest in his reading style

Since childhood, Rev. David has been aware of and used a natural innate ability to heal others and animals. In 1995 he became initiated into Reiki and a Reiki Master/Teacher. He also incorporated Quantum Healing and Pranic Healing techniques into his Energy Healing practice. He is able to heal at a distance to assist his clients. If you are seeking this sort of help don't hesitate to ask.

Call him today!


Education and Experience
Ordained Minister - The Universal Light, Inc
Certified Hypnotist
Certified Advanced Hypnotist
Certified Psychic Reader
Physio-Spiritual Massage
Reiki Master/Teacher
Order of St. Luke


David Phelps is unavailable ... but you can arrange a call back!



$3.99/min - First Time Callers get 3 Minutes Free!*
Read David's Feedback! | Leave Feedback | Email David