| | |
| --- | --- |
| | |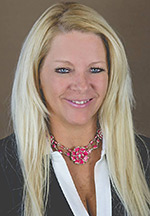 Welcome. Please allow Olivia Perry to explain her talents and services to you. Understand that spirit communication validates the existence of another world, the spirit world, a place not separated by distance, but by dimension. The spirit world exists on a different vibration than our material world. It is helpful to think of it as a frequency, much like a radio has many different frequencies. As a psychic medium, Olivia demonstrates her abilities as a Clairaudient, Clairvoyant and Clairsentience, attuning herself to this higher frequency, along with the effort of those in the spirit world, to allow the communication to take place. The communication process of psychic mediumship is a bridge between the two worlds that connects us with spirit loved ones, helping to bring closure, resolve and healing. Olivia radiates truth and integrity in all of her work, and is sincerely devoted to her work with spirit. Her intention is to help others on their spiritual journey through spiritual education and enlightenment. Olivia is ready to show you the way into your future and what is expected of you. She specializes in love relationships, career questions, medium, pet psychic, and money issues. Any area of your life you have questions, Olivia is here to help you.
Education and Experience
Olivia has 25 years experience as a Psychic, Medium, and Clairvoyant. Her gifts are natural born. She has worked with many teachers that have fine tuned her abilities to reach those that have lost all hope. Olivia is certified in Metaphysical Hypnotherapy, and holds a certificate of achievement signifying outstanding performance of mediumistic ability.

Olivia Perry is unavailable ... but you can arrange a call back!



$4.99/min - First Time Callers get 3 Minutes Free!*
Read Olivia's Feedback! | Leave Feedback | Email Olivia