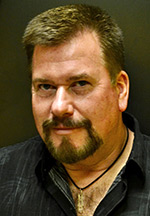 Psychic clairvoyant and medium Stefan Etienne can traverse the realms of spirt to help you connect with your life's true goals by helping you to see and eliminate the obstacles that stand before you. Stefan can assist you in all areas, including relationships, business ventures, relaxation, and overcoming fear and anxiety.

What about LOVE? What about my career? Where is my life leading? How do I develop my psychic and spiritual gifts? Allow Stefan to assist you with these important life questions.
Education and Experience
Stefan's gifts include Clairvoyance, Spirit Mediumship, Angel Communication, Psychometry, Remote Viewing, use of Crystals and Stones, Energy Readings, Channeling, Earth and Home Energies, and Tarot Cards. Stefan has been reading for over a decade and has studied under two well known Shamans, Jojopah and Nsoroma. He continues to develop and work in heightening gifts and abilities.
Stefan Etienne is unavailable ... but you can arrange a call back!



$6.00/min - First Time Callers get 3 Minutes Free!*
Read Stefan's Feedback! | Leave Feedback | Email Stefan