| | |
| --- | --- |
| | |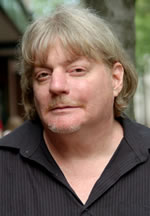 Michael Pendragon has been reading since 1978 in Salem, Massachusetts. He will use his intuitive gifts and over 33 years of experience with Tarot, astrology, and psychic development to help you discover the truth about your relationships and career, and will employ his mastery of magic to help you to mend the rifts that keep you from achieving true happiness in love and life. Over the years, he has read for thousands of clients from around the US, and the world who come to Salem each year in search of wisdom.

As a clairvoyant, Michael is gifted to see directly into the hearts and minds of those he chooses. He is a Tarot reader who knows that cards are more than just the meanings written in a book but are the stories written upon the pages of our lives. He is a master Astrologer who can cast and interpret natal charts without the need of supporting books and software. Michael also has a deep understanding of past lives and can help you to know why past patterns keep affecting you today.

More than just a reader, Michael has a comprehensive background in the ancient science of magic and can offer spells, and remedies of all kinds as part of your reading, as it is Michael's belief that the best reading involves changing ones future for the better!
Education and Experience
In addition to being a reader for over thirty-three years, Michael has also taught classes, and workshops on a variety of magical subjects for over two decades, with hundreds of students. Michael owned the Oracle Chamber in Salem for nine years, worked at Crow Haven Corner, Salem's oldest Witch Shop, and currently reads at OMEN at 184 Essex Street in Salem.
Michael Pendragon is unavailable ... but you can arrange a call back!



$3.99/min - First Time Callers get 3 Minutes Free!*
Read Michael's Feedback! | Leave Feedback | Email Michael